Training for Chinese Tea Going Global started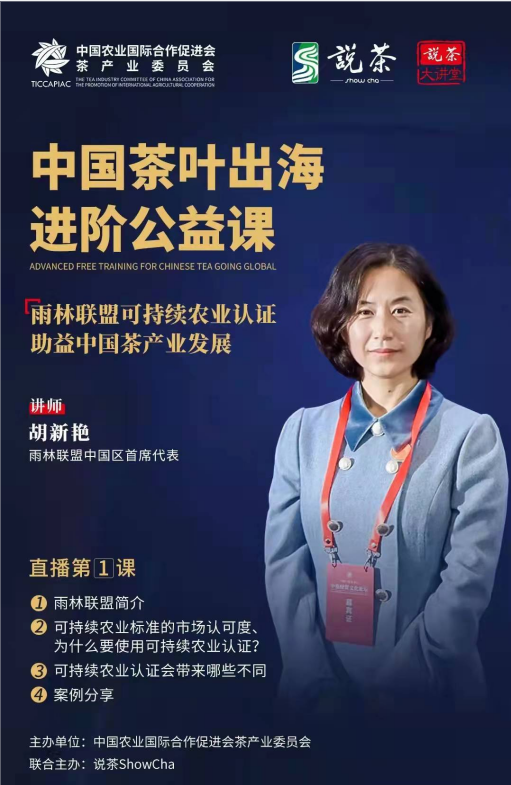 On December 17, organized by Tea Industry Committee of China Association for the Promotion of International Agricultural Cooperation(Tea Industry Committee for short) and ShowCha (a professional media of tea industry in China), Advanced  Free Training for Chinese Tea Going Global was started on the live-streaming platform of Tea Industry Committee and ShowCha. For the first training, we invited Ms Angela Hu, the Country Representative of Rainforest Alliance (RA) in China to share the opinions about the benefits of sustainable agriculture certification of RA for the tea industry of China.
The Rainforest Alliance is an international non-profit organization working at the intersection of business, agriculture, and forests to make responsible business the new normal. We are building an alliance to protect forests, improve the livelihoods of farmers and forest communities, promote their human rights, and help them mitigate and adapt to the climate crisis.