TICCAPIAC pay a visit to the Embassy of Mongolia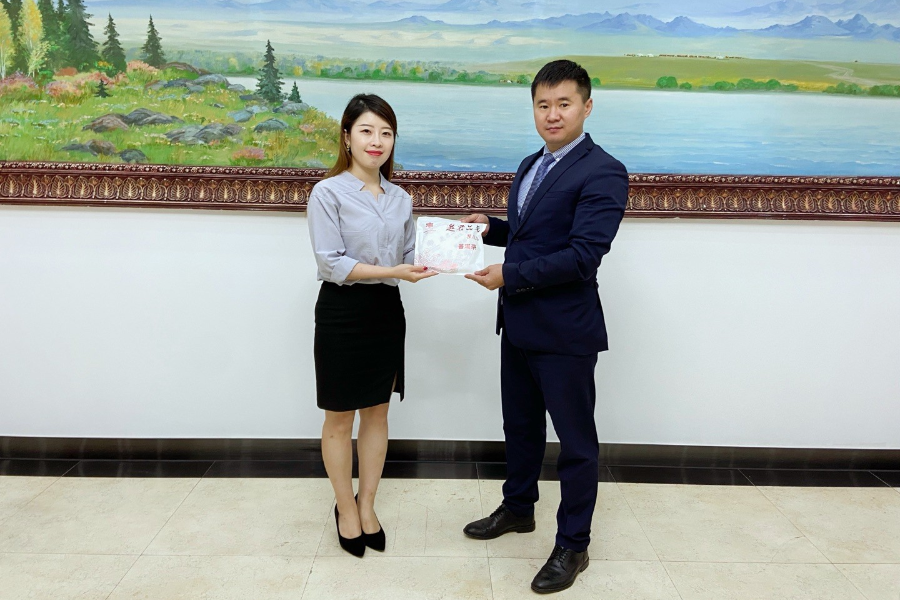 On September 27, Ms Rita Tang, the Director for Foreign Affairs of Tea Industry Committee of China Association for the Promotion of International Agricultural Cooperation pay a visit to Mr. Batzul Ayushsuren, the Commercial Counsellor of Embassy of Mongolia. Both sides have a nice talk about the future long-term cooperation in the aspect of tea industry. Mr. Temuulen, the First Secretary of the embassy also attends the meeting.
On behalf of Tea Industry Committee, Ms Rita Tang invites Mr. Batzul to participate in the 3rd Hubei (Tianmen) Luyu Tea Culture Festival which will be held in Tianmen city of Hubei province on October 23, and hopes to promote the tea culture and trade exchange between China and Mongolia.
Mr. Batzul said he is interested in Chinese tea culture and also thanks for the invitation. His cooperation with the Tea Industry Committee started from the year of 2019. He has participated in the 5th China Tea Industry Conference which was organized by the Tea Industry Committee in Chibi city of Hubei province in October of 2019. As for the activity in Tianmen city, he is interested in and also want to know more about Chinese tea and experience the charm of Chinese tea culture.